Course Rules & Etiquette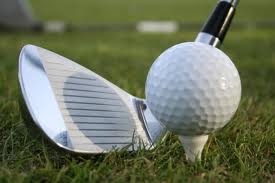 U.S.G.A. Rules of Golf Govern All Play
Our staff is here to assist you.
To provide for a pleasant golfing experience for all, we ask that the following rules of the course be observed.
Let your dress and conduct reflect the style and tradition of the game of golf. Soft spikes or appropriate soft soled shoes are to be worn at all times.

Please maintain the pace of the play, all golfers must have their own bag and clubs.

Replace divots, repair ball marks on greens,smooth and rake all sand bunkers.

Please dispose of litter in proper receptacles.

Carts are to be operated by licensed drivers only and in a manner conducive to the conditions of play. A maximum of two riders and two bags of clubs per cart. Carts must stay on path at greens and tees. Please follow all directional signs.

Water Hazards: Defined by Yellow Stakes of Lines (Rule 26)

Lateral Hazard: Defined by the Red Stakes of Lines (Rule 26)

Out of Bounds: Defined by the White Stakes of Posts (Rule 27)
Note: Liquor Law 4301-62 of the Ohio Code requires that no personal alcohol of any kind be brought onto course premises. No coolers are permitted.